The frequency of using conditional sentences in drama, based on the analysis of three drama texts: Flour in the veins by Igor Štiks, Crocodile Lacoste by Zlatko Topčić and Romeo and Juliet by William Shakespeare
Keywords:
conditional sentences, frequency of use, analysis, drama, contemporary drama, classical drama, translation equivalents
Abstract
This paper deals with the frequency of use of conditional sentences in contemporary dramas that were not originally written in English but were translated into it. The hypothesis that the paper tries to prove here, states that conditional sentences are not used so frequently in modern dramas, unlike classical plays, which is tried to be proved by analyzing three plays, one of which was written in Croatian (Flour in the veins by author Igor Štiks), and the other in Bosnian (Silvertown / Crocodile Lacoste, by author Zlatko Topčić), both translated into English. Finally, the third drama, Romeo and Juliet, is a classic drama by William Shakespeare. Since the two plays that served as a basis for this analysis, were not originally written in English, the first part of the paper provides a theoretical background on conditional sentences and types of conditional sentences in Croatian, then in English, listing potential translational equivalents of conditional sentences in both languages. The results of the analysis conducted on three dramas, clearly show that the hypothesis was successfully confirmed. However, although only three plays were analyzed, it is expected that the results would be similar in case there were more plays.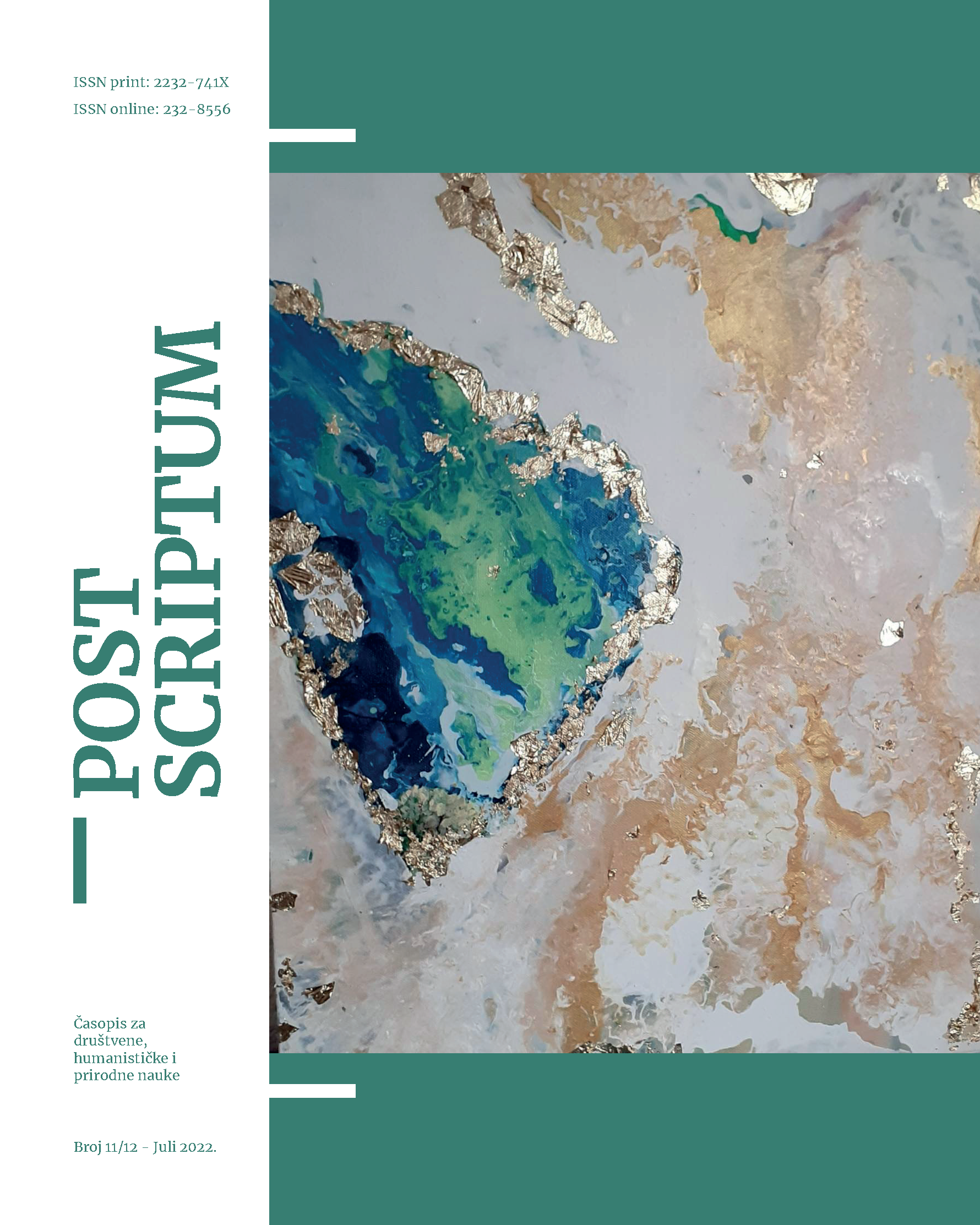 Downloads